Intro....
---
Welcome to my page. I'm in a midst of doing some experiment - to change the look of my homepage. Hope this will work! So.. welcome again.. please feel free to browse...
Until then.. peace!
So, here we are.. at my home in cyberspace... first of all, I would like to thank to all of you b'coz of your willingness to waste your precious time visiting my 'home-made' home page. Before leaving, don't forget to visit my guestbook and jot down something in it.. could it be good or bad.. I don't mind. thanks!! :)
So... where shall I start? Oh yes!! A littlE about myself... As you can see below, it's a picture of me (NOT the latest one). I don't really like the picture, but.. what the heck? I look so tired in the picture.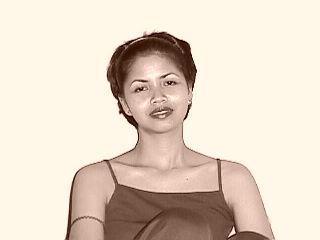 ---
Copyright © 2001 Illusive Design. All rights reserved.
Best viewed in IE5+ 800x600 32bit colors.