So, here we are.. at my home in cyberspace... first of all, I would like to thank to all of you b'coz of your willingness to waste your precious time visiting my 'home-made' home page. Before leaving, don't forget to visit my guestbook and jot down something in it.. could it be good or bad.. I don't mind. thanks!! :)So... where shall I start? Oh yes!! A littlE about myself...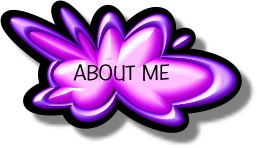 Name : Haslelawati (pronounced as HAS-LE-LA-WA-TI)
AKA : Ella
Date of Birth : 9th June, 1975
Zodiac : Gemini - - the witty twins ~ Pollux & Troy
Hobbies : Swimming, Bowling, Surfing the net, watching movies, music, sleeping... and etc.
Favorites ~ Music : R&B, Dance Music, Alternative, Grunge, Classic Rock, Hip Hop, etc etc etc ... but actually I listen to almost all kind of music.. It's all depends on my mood..
Favorites ~ Band/Solo/Singer : Babyface, Smashing Pumpkins (always make me high), evergreen GNR, Metallica, K-Ci and Jojo, Goo Goo Dolls, Brandy, Matchbox Twenty, Marc Anthony, Red Hot Chili Peppers, Pink, U2, Puddle of Mud, LINKIN PARK!!, Avril Lavigne, EMINEM!!, Ashanti, Ja-Rule.. and lots more..
Favorites ~ Movies/Film/Sitcom : The Saint, Face Off, Legends of the Fall, Disturbing Behaviour, Natural Born Killers, The Negotiator, 8mm, something About Mary, Pretty Woman, The Patriot, ooh.. did I mention Braveheart?.. oh my! Mel Gibson is so cool...... American History X (Hell yeah! Edward Norton!!), Magnolia.. and as for sitcom, Friends, Frasier, That 70's Show, er, New York Undercover, CSI (two thumbs up!) X-Files.. and lots more.... can't remember 'em all..
At this moment, I'm working full time in one of the Japanese trading house, called TOMEN. the work is good (no complain) but sometimes it really makes me sick .. ;), the bosses are simply great and my colleagues are cool! Before I started working in tomen, I took Secretarial course in MARA Institute of Technology (MAINSTECH) in Shah Alam, now known as UITM (Mara University of Technology).
Click click on the link and it will let you explore my whole web-site! Enjoy your tour!