Hello and welcome to the page dedicated to my little hero and our latest addition - Muhammad Qayyim, born on the 8th March 2003 @ 1645hrs .. approximately after 12 hrs of contraction pain -- on and off every 10 minutes.. then you know that you give birth in the CAR!!! Do you believe it? Well, you better believe it!! Weighs 2.45kgs (small eh) and delivered 2 weeks before his due date.. not like his sister.. which is a week past due.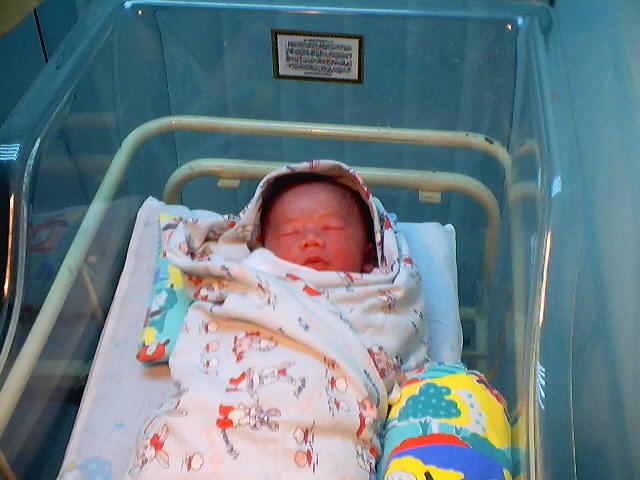 This is he.. on his very first day in the world!!
I could say that I am not exactly an experience mom (after giving birth to Qistina)... this is because I gave birth the second one in the car... how could that happen? I should know the sign etc. But whatever it is, it will be a memory for all of us - my hubby, my daughter - Qistina and my sister - Nash... she's the one who took the baby and put it on my tummy... hehehe... before I gave birth, she said that she would like to see how I give birth.. so, there you are.. wish came true... :)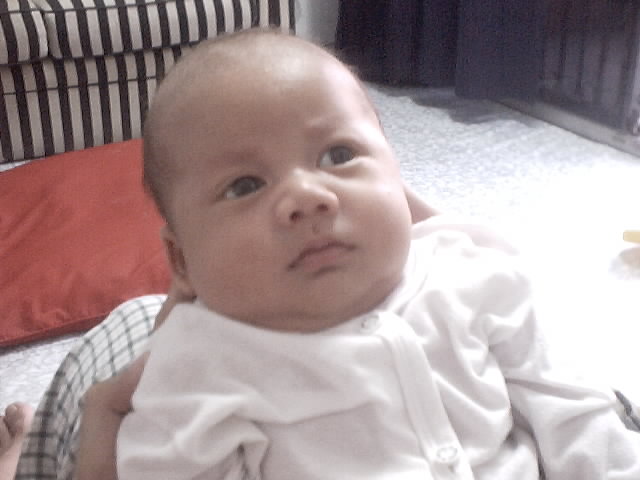 This is when he's about 1.5 months old...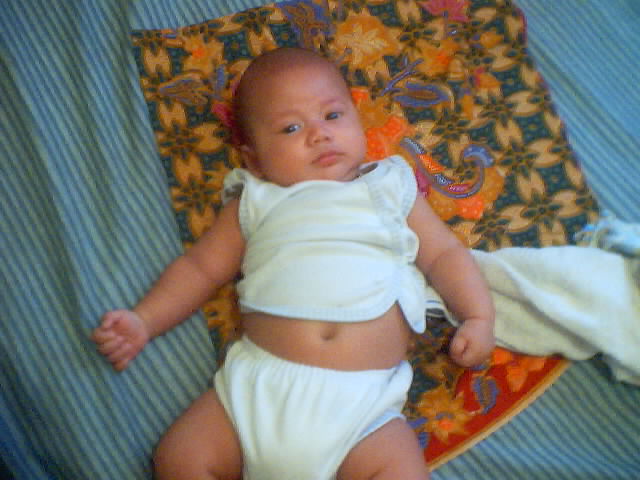 He have this serious looks... seldom smile
ohh mama.. I feel so sleepy.....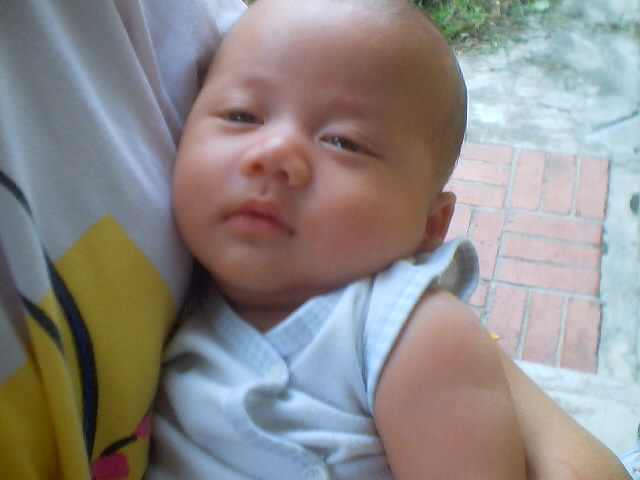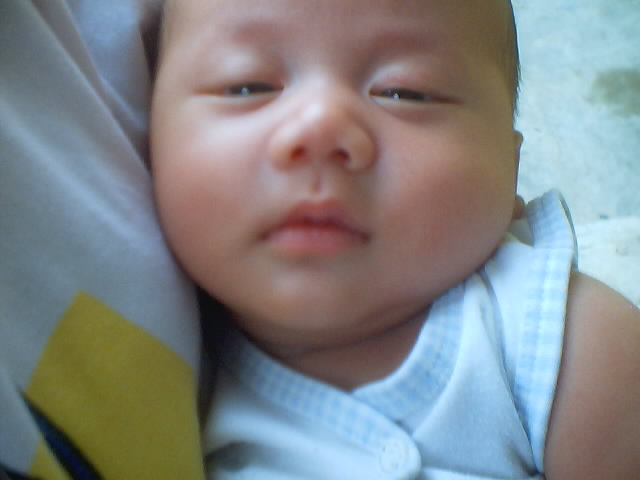 things getting smaller and smaller (or is it my eyes getting smaller?)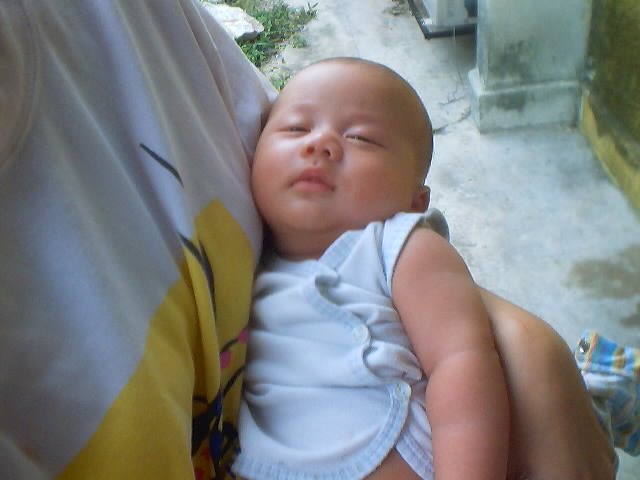 zZzZZZzz.......
When he's about 0 ~ 2 months old, he has this serious looks.. he seldom smile.. and even when he smile, his smile is not for us... maybe for his "friends" in his sleep?? But now, he loves to smile especially to ppl who talks to him.. he love to listen and smile.. sometimes it looks like he's trying to say something...
more pix of Qayyim.. coming soon!!
or